You like mechanics, so why not become a watchmaker? An age-old profession, which requires a lot of patience and flawless precision, being a watchmaker also means having a good dose of passion for these magnificent instruments for measuring time. So, if you also want to become a craftsman specialized in this field, you are in the right place!
Objectif Horlogerie, as a specialist in dismantling and winding watch training, presents in this article the different ways to become a watchmaker, whether during your schooling or for a conversion.
Watchmaker, several missions!
Real micro mechanic and for some decades electronic, the watchmaker will ensure the assembly, repair and adjustment of the watches, but not only. Indeed, this craftsman also deals clocks, clocks or awakenings mainly mechanical, but sometimes also electronic.
In case of a problem on a watch or a clock, this technician will locate the fault and know how to explain it. He can then repair and replace the defective parts of a movement or even electronic components, to then check and test if the piece works well. After a repair or maintenance, he will make adjustments to make the watch accurate with measuring devices such as a chrono comparator.
There will of course be different types of watchmakers, those working in a shop as clockmakers-repairmen, others working on imposing clocks (present in public places) or those at the manufacturers.
But how does one become a watchmaker?

j
To begin, we will talk about the least difficult formations to finish with the most complicated …
CAP Watchmaking
Initial training in watchmaking, the CAP will last two years and we can start just after college from 15 years. It is not even necessary to have the College Certificate. You can also make a watchmaking CAP in professional reconversion, for example here. This reconversion lasts one year.
BMA Horlogerie (Patent of the Crafts of Art)
After a CAP watchmaking, you can continue your studies via a patent of crafts. This is an equivalent of a professional baccalaureate. With a BMA Horlogerie, you will become a true technician watchmaker who can repair, restore watches and old parts. You can also analyze a room to determine the problem and then put the repairs in place. Again, you will find many schools or colleges that offer this training.
DMA Horlogerie (Diploma of the Crafts of Art)
By continuing your studies a little bit, you will be able to take the Diploma of Craft Trades, which is also happening in two years. Attention, you must have the BMA to hope to get this diploma. With this one, you will become a specialist in art crafts and you will be able to start to market your own watches, to work as watchmaking specialist or heritage curator.
Finally, here is a small list of high schools that offer watchmaking trainings: http://www.montresethorloges.fr/formation/lycees/
Certificates and other training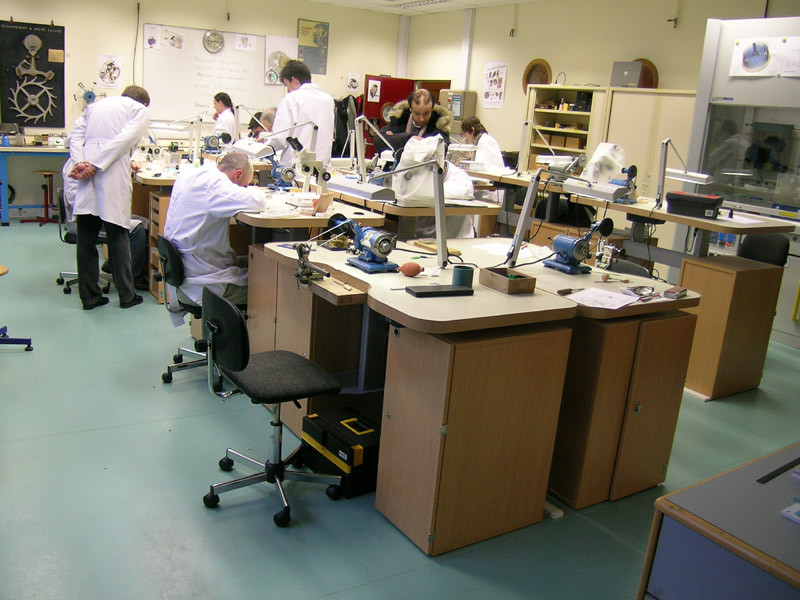 g
In addition to the diplomas obtained in vocational high schools, there are also other courses and certificates that attest to its skills in the field.
In particular, there are two CQPs (professional qualification certificates):
Approved training organization, Objectif Horlogerie offers tailor-made training to your needs (repair, polishing, watches complications …) from half a day to several weeks. Several sources of funding are possible, including: personal financing or an employer-initiated training plan using your Personal Training Account (PSC formerly DIF Individual Training Rights).